Splatters of food from microwaving look bad, smell bad, and decrease the efficiency of your microwave. This article will show you several ways to clean your microwave.
Methode 1: Using Vinegar
1- Fill a microwave-safe glass or bowl half full of water.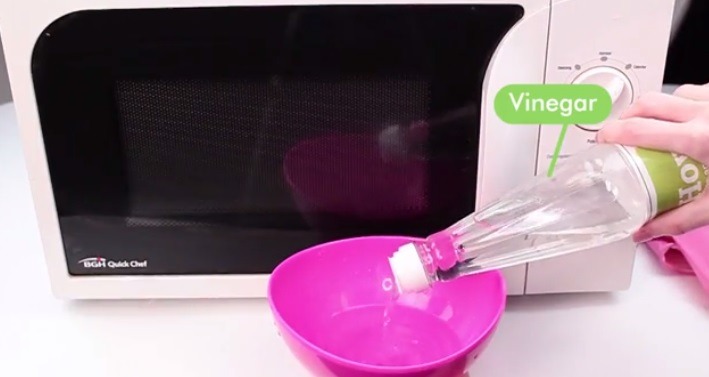 Add a tablespoon of white vinegar.
2- Place inside the microwave.
3- Turn on for 5 minutes.
You may need less time in a high-powered microwave oven; keep an eye on it the first time you try this. This will steam up the walls of the microwave and loosen the dried-on gunk.
4- Remove the glass container.
Wipe down the inside of the microwave with a clean rag or paper towel.
5- The loose gunk should come off easily now.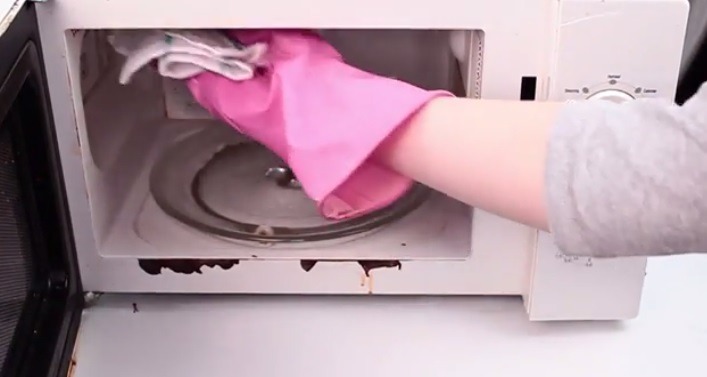 6- Take out the glass tray or turntable and wash it like a dish.
You could even run it through the dishwasher if you have time.
Read other Methodes in the Next Page …