These tricks take the hassle out of food prep—so you never have to say, "F#*k it, I'm getting cheese fries" again.
1- Keep Apples Fresh Using A Rubber Band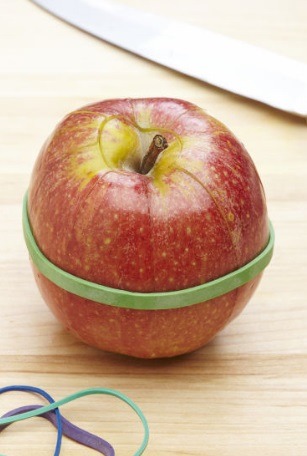 Once you've sliced the apple, put a rubber band around it to hold the apple together. It'll keep the apple from oxidizing, AKA turning that dingy brown color.
2- Hull A Strawberry Using A Straw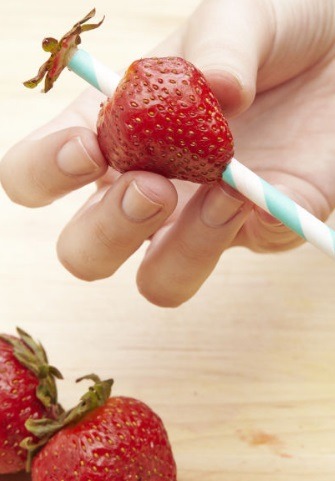 It's no opening Champagne with a saber, but hulling a strawberry with a straw makes for a pretty decent party trick: Slide it through the berry like you would skewer a kebab, and the stem pops right off.
3- Peel A Kiwi Using A Spoon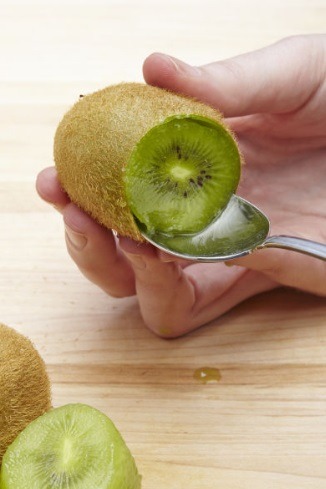 Slice off the ends of the kiwi, then slide a spoon just under the skin. Move the spoon all the way around the kiwi, and the flesh will come out cleanly.
Continue To Next Page …