Via raking in the savings
Everyone loves these Apple Pie Fries for a sweet dessert snack! They are so delicious and easy to make. Even I can manage this simple baked treat that everyone will be begging you to make!
Apple pie is just one of those desserts that has to be made every year when Fall decides to roll around. In fact, I don't think Autumn would truly feel like itself without the addition of Apple pie.
These super-simple Apple Pie Fries make for a super fun spin on a traditional apple pie. Store-bought pie crust cut into strips, filled with a simple store-bought apple pie filling, then baked for crispiness. You can dip them in caramel sauce or even whipped cream for additional yumminess.
Apple Pie Fries are small strips of apple pie with a flaky crust and a simple applesauce filling. The Apple Pie Fries are fried and then tossed in cinnamon and sugar to complete this sweet, Fall time dessert.
PIN FOR LATER: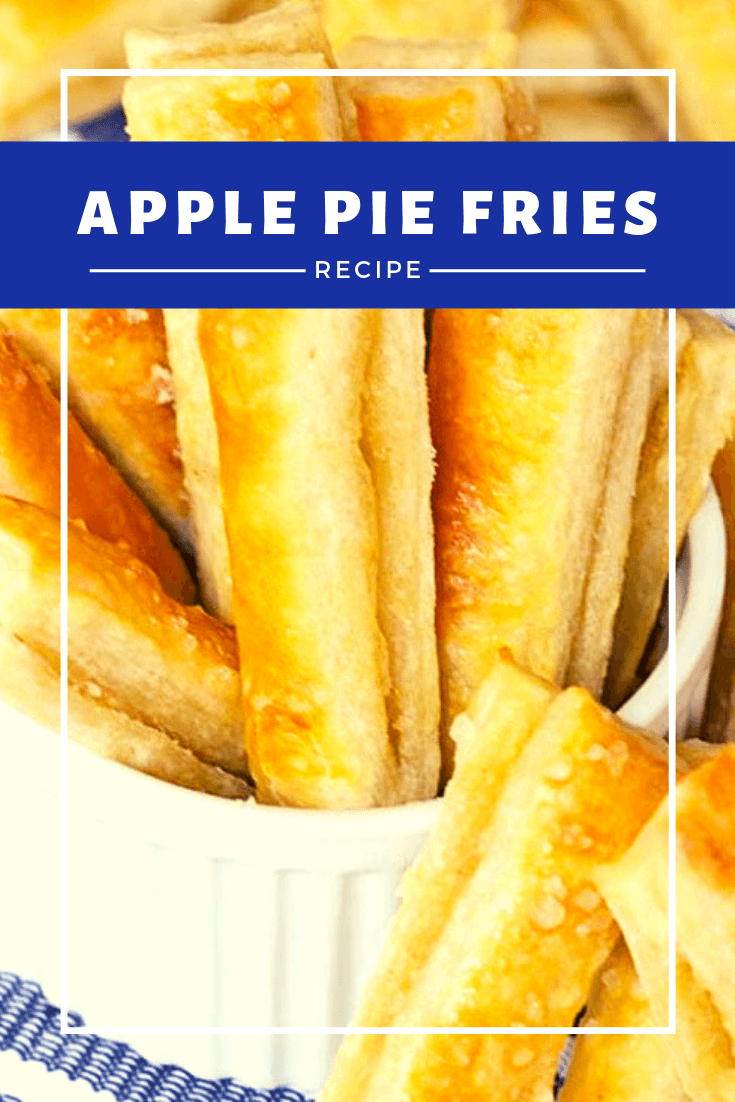 Ingredients:
1 Pkg of Pillsbury Refrigerated pie Crust
1.5 cups of Apple Pie Filling or you can use homemade
1 Egg
To Find Out All The Yummy Ingredients And The Step By Step Directions To Follow for this Delicious recipes, Go to the next page.