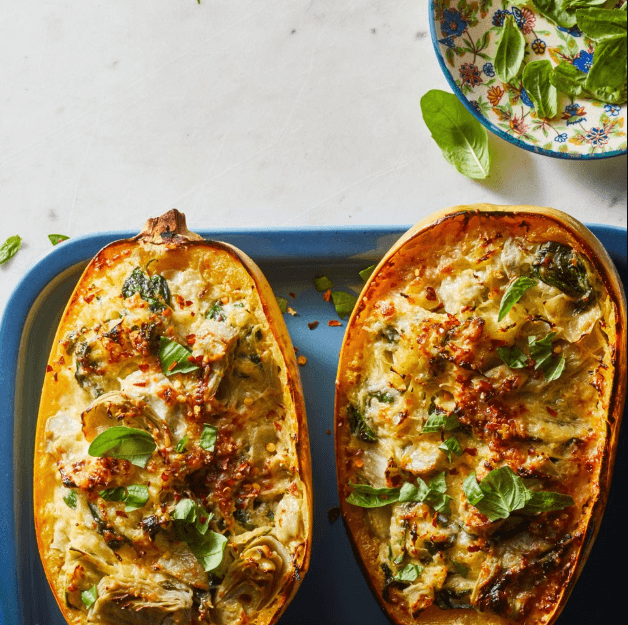 This is really yummy! For me personally, I think the cream cheese was a little too much. I will reduce that amount next time. I did add some garlic this time and will try adding some caramelized onions as well the next time. I baked this in a dish rather than the shells. Just easier for putting the leftovers away and since it's just me, don't need the presentation aspect of the shells.

Via Flickr
This was really good. I added two chicken breasts that I cooked while roasting the squash so that the recipe had more protein. The flavor was good, but I thought it needed a little salt to bring it out. And, it's super filling. I will definitely make this again.
Ingredients:
1 (2½ to 3 pound) spaghetti squash, cut in half lengthwise and seeds removed
3 tablespoons water, divided
To Find Out All The Yummy Ingredients And The Step By Step Directions To Follow for this Delicious recipes,Go to the next page.