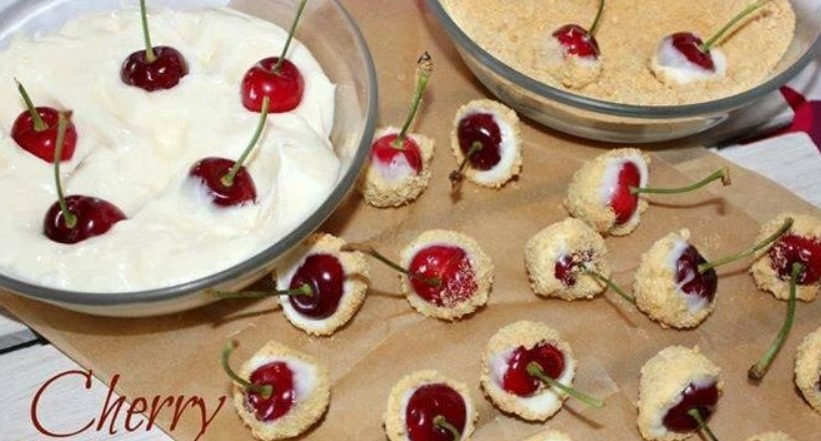 I receive all sorts of requests for recipes. One reader wanted me to make a lighter version of cheesecake.
Cheesecake? Nooooooo.
I am not a miracle worker and I am not willing to use low-fat versions of the ingredients to achieve a "cheesecake like" cheesecake.
I did do a small cheesecake that was appreciated. But, I have never attempted to make a BIG low calorie cheesecake – and neither should you.
Instead, do something much more innovative. Make these Cherry Cheesecake bites in all of five minutes. Cherries are in season right now (and I found them on sale at my local grocery store).
Ingredients:
1 block of Philadelphia Cream Cheese
1 cup powdered sugar
To Find Out All The Yummy Ingredients And The Step By Step Directions To Follow for this Delicious recipes,Go to the next page.