One of my favorite midweek pasta bakes – my whole family loves it and there is not much prep. Once the pasta bake is in the oven, you can make a salad or set the table and then it's time to eat.
I'm going to be making this for a crowd, so in a test run yesterday, I prepared the dish without cooking the pasta- I just added the extra cup of water and let it all get happy overnight. Baked it today for an hour at 375 and it was delicious. Pasta was perfectly done! So save yourself a step and make it the day before!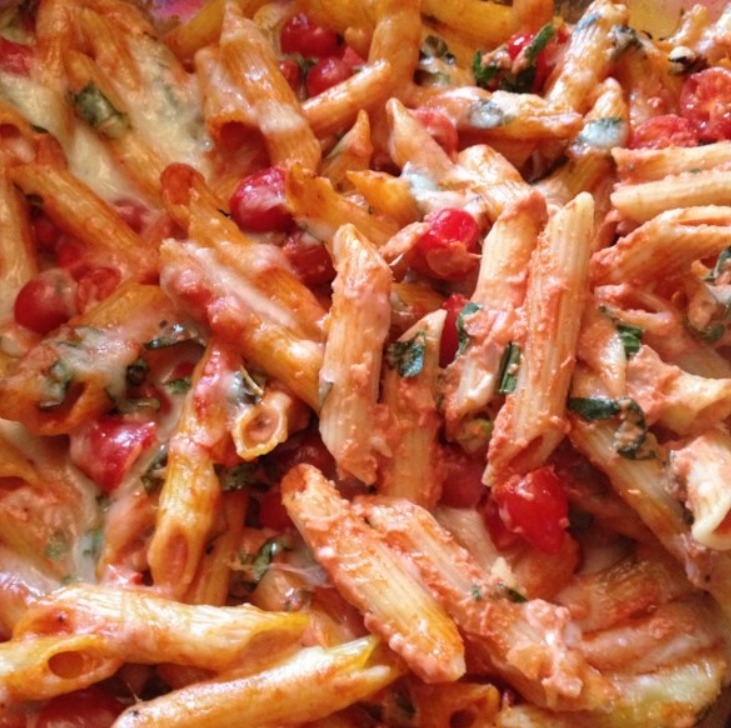 Oh….YUM. Even as I was putting this in the oven I knew it would be our new favorite pasta bake. My only changes were to double the tomato paste and to add some (thawed) frozen spinach to up the nutritional aspect. My son and I were even looking forward to the leftovers!!
This is a great meal that can easily be heated for a later dinner. I put everything together in the morning, then put it in the fridge, skipping over the baking portion of the recipe. After when we got home for dinner, I heated it up for about 20 minutes, taking it straight out of the fridge. It's so simple, and even better that the family loved it!
Ingredients
1 (16 ounce) package penne pasta
1 tablespoon olive oil…
To Find Out All The Yummy Ingredients And The Step By Step Directions To Follow for this Delicious recipes, Go to the next page.