A delicious side for the summer (and all seasons, for that matter) is a fresh side salad. One salad that goes with everything is a classic wedge salad; covered in blue cheese, tomato, and bacon bits, this slice of salad presents as well as it tastes. If you want to serve this delicious salad at your next dinner party but you're tired of the same old side, try this twist on this traditional salad. You'll get all the crunchy texture and fresh flavors of your usual wedge salad in a fun new way! Watch the video below to see how you can up your salad game this summer.
The big trick? Serving your wedge salad a disc rather than as a slice. This still gives you a cool way to serve your side but with an unexpected twist.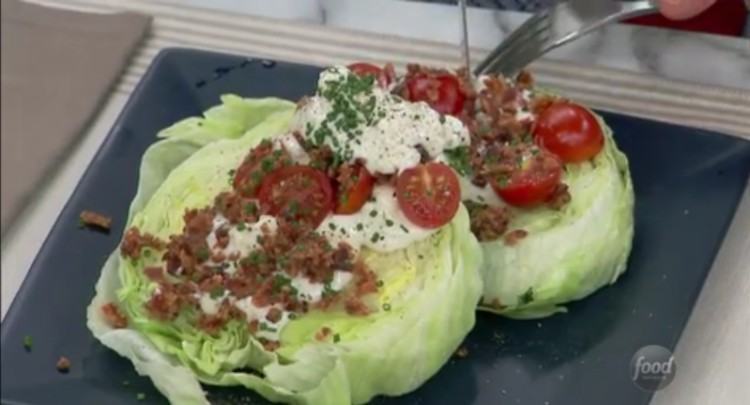 Also, cutting your salad in a disc shape makes it a lot easier to clean your lettuce and gives you a flat, even surface on which to put more of your yummy toppings.
Make sure, before you even get to compiling your amazing salad, that you let your Iceberg lettuce sit in the back of your freezer for a little while. There's no strict time frame on this step, but it's an important key to giving that crunchy, crisp texture that is so iconic of a wedge salad.
To Find Out All The Delicious Ingredients And The Step By Step Directions To Follow, Please Head On Over To The Next Page.