Sometimes you get hit with a craving that you can't ignore, and if you're anything like me, it most likely haunts your dreams until you finally indulge. But when it's something you can't just easily whip up and you're trying to cut back on your hefty takeout bill, that means it's time to get creative.
A good example is when you're in the mood for any and all things steamed; dumplings, fish, veggies, ect. To really get that freshly steamed flavor, the best kitchen tool to whip out is your bamboo steamer.
What's that? You don't OWN a bamboo steamer? Well, you aren't alone, this isn't the most popular appliance to casually have lying around your kitchen. But just because you're short a steamer doesn't mean you have to deprive yourself of your craving. All you need to create a makeshift steamer is aluminum foil and a deep skillet.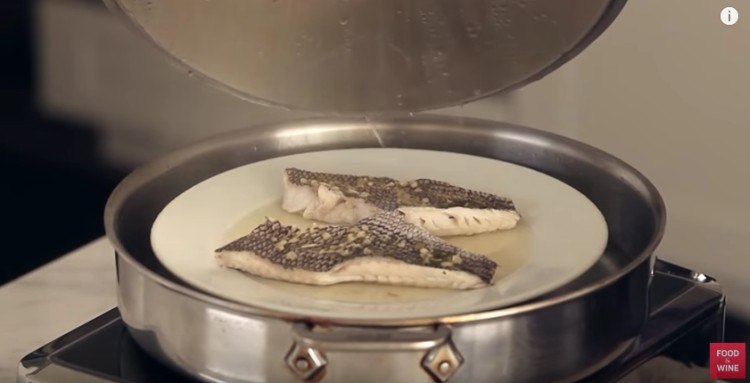 Start by placing your large, deep skillet on your stove; the heat it's over will depend on the dish you're steaming. Then it's as simple as tearing off a few rolls of aluminum foil, crushing them into balls, and tossing them into your skillet.
Watch Video hack in the next page…