Practically everyone has a carrot cake recipe that they think is the best, but after just one bite of our extra moist carrot cake recipe we think you'll reconsider!
Fresh baby carrots already peeled make preparation so much easier and faster, but if you already have a bag of carrots in the fridge that need to be trimmed and peeled, go for it! Just make sure to throw in a few extra to bring the weight back up to one pound—after all it is called carrot cake for a reason.
If you feel you need to make the layers more level, trim them but don't let the scraps go to waste! Dry them in a warm oven, turn them into crumbs and press them into the sides of the frosted cake for a decorative touch.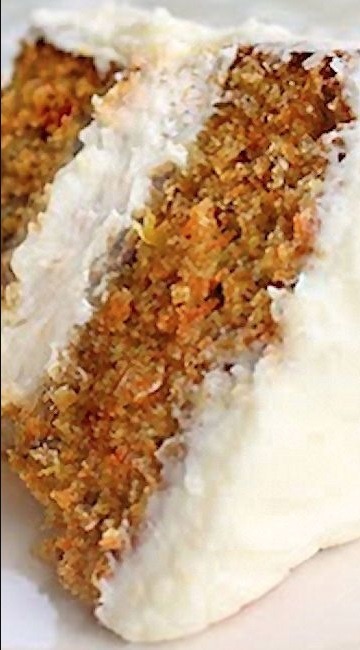 Since we mentioned frosting, ours really 'takes the cake.' Rich and plentiful, it presents an extra smooth finish because the powdered sugar has been sifted into the mixture. It's just another reason why our recipe makes an exceptional carrot cake that's bound to become your favorite.
Ingredients:
carrot cake
2 cups granulated sugar
1 1/4 cups oil
4 large eggs
1 lb package baby carrots, finely grated
2 cups all-purpose flour
2 tsp baking soda
1 1/2 tsp salt
2 1/2 tsp cinnamon
frosting
12 Tbsp unsalted butter, room temperature, 1½ sticks
To Find Out All The Delicious Ingredients And The Step By Step Directions To Follow, Please Head On Over To The Next Page.