Every parent wants to be the best parent they can be for their kids — anytime a kid asks their parent for something, they want to go above and beyond to give them something spectacular.
One mom, Kristi, wanted to make her son something special when he was moving up from Cub Scouts to Boy Scouts.
She wanted her creation to show how proud she was of her son, so when inspiration struck, she went with it.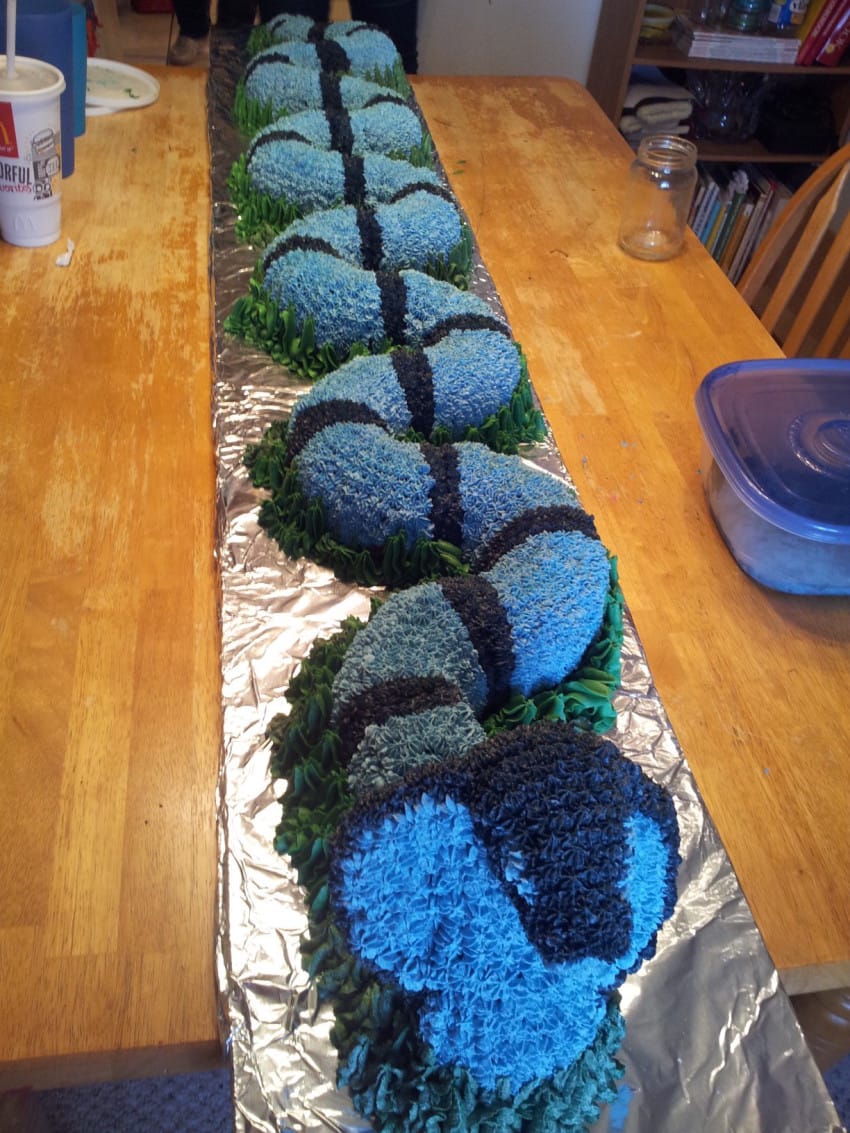 Because her son's Cub Scouts den was the "Cobra Den," Kristi decided to make a snake Bundt cake for his Blue & Gold Ceremony.
In order to make the cake, Kristi woke up at 5 a.m. to bake five Bundt cakes. After the cakes were done, she sliced them all down the middle.
Go to the NEXT PAGE to find out how she turned the Bundt cake halves into a cobra!