Making Pumpkin Pie Cinnamon Rolls has never been easier nor more delicious!
I stood in front on my refrigerator for what seemed like hours, staring at the same left-over containers and condiments almost willing there to be something new and exciting.
I had pizza dough but no pepperoni and taco meat but no shells and plenty of ketchup (I just canned a bunch of homemade stuff) but nothing to put it on. But, there was a package of cream cheese in there… maybe I could make a semi-homemade version of cinnamon rolls with that pizza dough?
Except I just used the last of the cinnamon this morning on toast. Sad trombone.
Out of the corner of my eye I just happened to see some Pumpkin Pie Spice on the counter. I am not in full-blown FALL mode yet (mostly because it's hot & ridiculously humid here and the leaves are still green!) but at that moment, the idea of Pumpkin Pie Cinnamon Rolls for dinner sounded nothing short of amazing.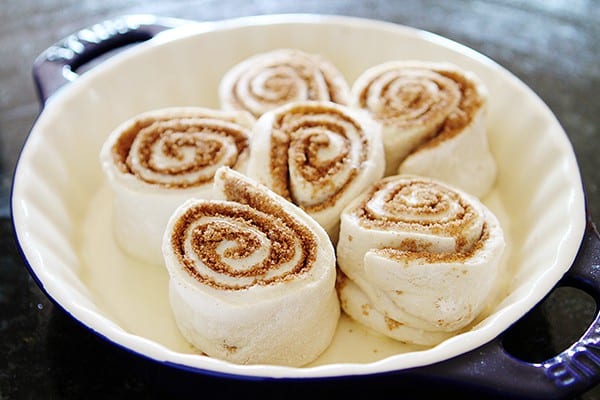 I am ALWAYS craving cinnamon rolls, but too lazy to make up a batch and wait for hours or heaven forbid, overnight. I had just read my friend Kelly's blog about her pizza dough cinnamon rolls, so I knew it could be done.
I set to making it happen! The first batch was delicious and consumed fully within one hour pleasedonttellanyone, but I made three more batches just to make sure the recipe was perfect. It was perfect every time!
To Find Out All The Delicious Ingredients And The Step By Step Directions To Follow, Please Head On Over To The Next Page.