Marbleizing A Cake Might Sound Intimidating, But It's Actually Simple & This Cake Tastes As Good As It Looks!
Have you ever looked and looked for that perfect marbled cake? What about that perfect frosting to go on top of that perfect cake? Well then, look no further! Here you have the best of both.
The perfect marbled cake with the perfect chocolate buttercream frosting!
This is one of those cakes you want for just the heck of it. Why? Because it's just that good. When you have a good home cooked meal, there is no better way to top it off than to have a great desert, and this is just the one.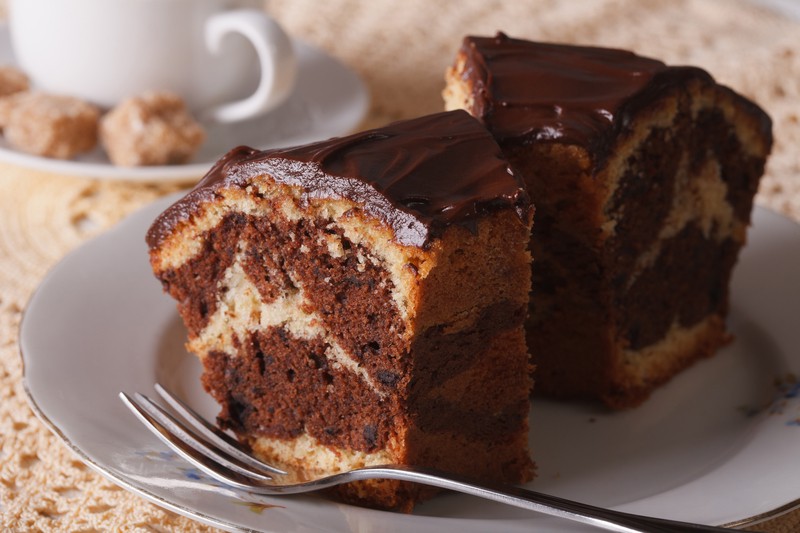 The perfect combination dinner.
For The Full List Of Ingredients & The Step By Step Directions To Follow Please Head Over To Page (2) Where We Show You How To Make This Amazing Recipe…