Tiny socks missing their mates. Loose bottle caps. Recovered binky. Crumpled onesies. Stack o' diapers. All signs that you've been initiated into the diaper bag gang.
A parent's portable organizer to keep baby's butt, tummy, and style on point. Make no mistake, when packed to the brim these bags can weigh more than the baby. But who the heck wants to lug around a heavy diaper bag, and a purse, and the baby? Everywhere. For every trip outside the house.
The better question is, when baby's diaper goes nuclear, who feels like sifting through mounds of baby gear to find the diapers, baby wipes, backup outfit, and hazmat disposable bag? Mom-Artist Elizabeth Rasco (called Liz) found a way around all that. And she did it by accident.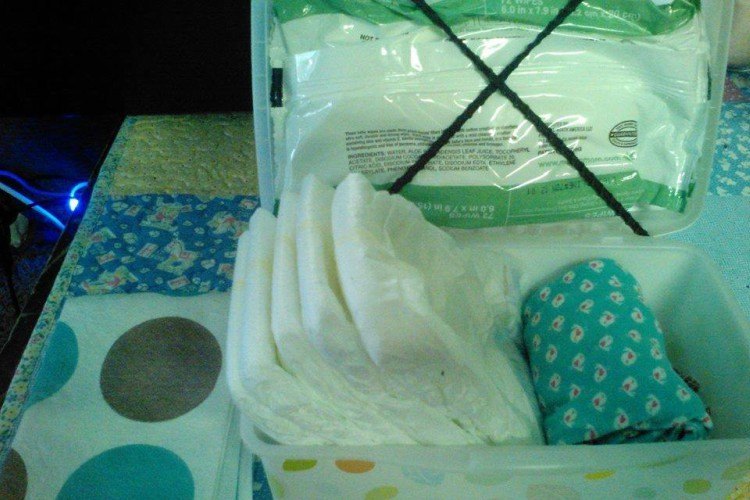 She posted the creative mom hack to her business's Facebook page – The Painted Dragon – and it's since gone viral. Using a headband from the dollar store, Liz strapped a small pack of baby wipes to the lid of a regular-sized baby wipe dispenser. With the compartment empty, she packed in a few diapers, a rolled up set of extra clothes, a changing pad, and the pièce de résistance – dog poo bags. Can't forget those!
Continue to the NEXT PAGE …