For all you Disneyland lovers out there, you know by now how delicious Pineapple Dole Whip is. For those who haven't yet tasted its greatness, let us explain: dole whip is a soft serve-esque frozen treat that is served at Disneyland parks and that is everything you want from a cold dessert. It's sweet, but not cloying, refreshing, and smooth and creamy, without being too icy or gritty. With its hints of coconut and lime, this pineapple treat will immediately remind you of being on a tropical vacation, and who doesn't want that??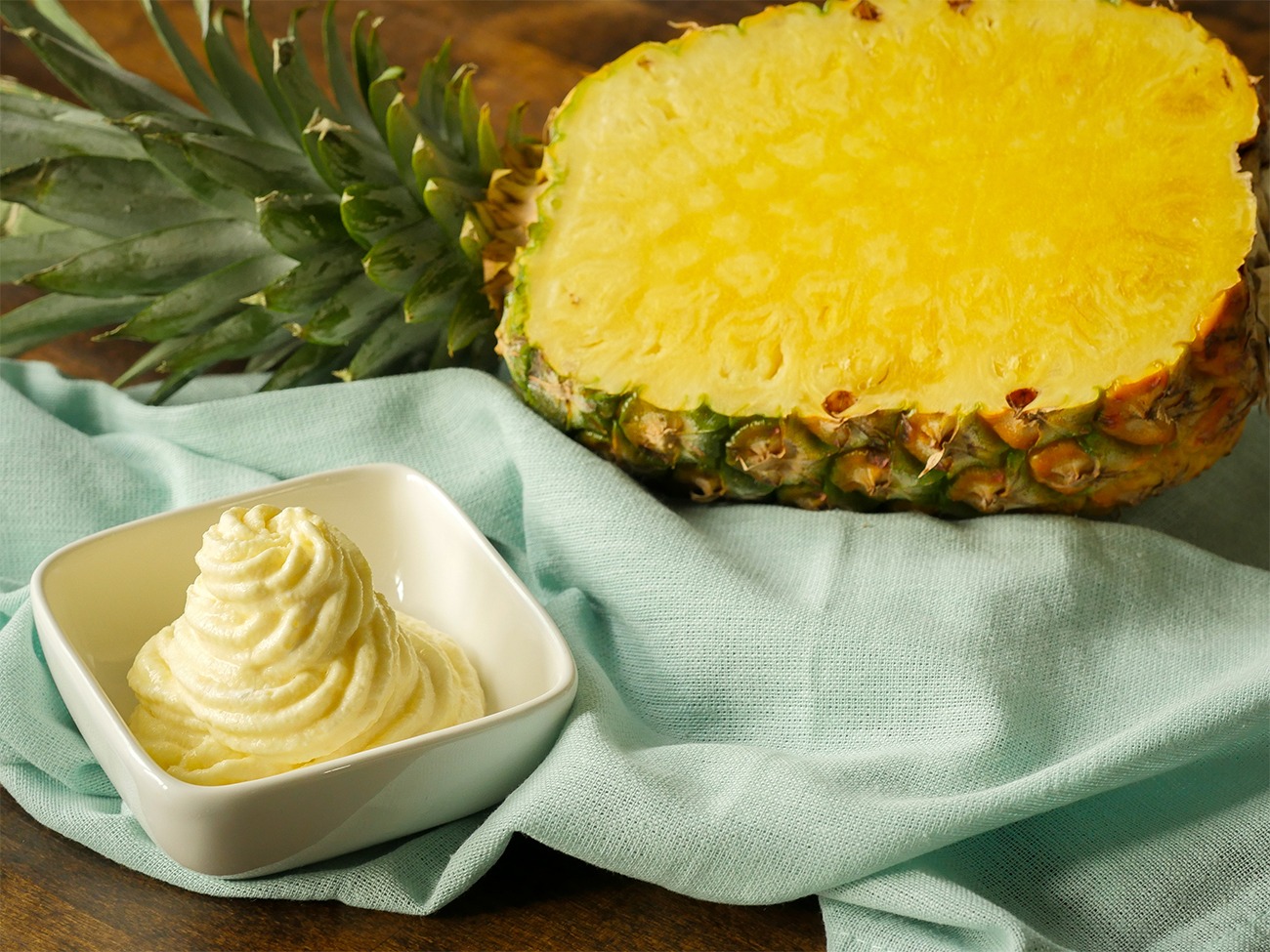 We love this dessert – although you could easily *whip* some up and enjoy it for breakfast – for both its creamy, tropical sweetness and for how easy it is to make; seriously, five minutes, four main ingredients and one blender…that's it! That means that whether it's the middle of winter and you're dreaming of warmer, better times, or it's the middle of summer and you desperately need a reprieve from the heat, this recipe will come to your rescue. Plus, you can make a big batch and then keep it in the freezer, that way you have more to look forward to whenever the mood strikes. Win-win-win!
To Find Out All The Yummy Ingredients And The Step By Step Directions To Follow for this Delicious recipes, Go to the next page.