When we first heard about a sauce that had only three main ingredients (tomatoes, onion and butter) we were a little skeptical, but we tried it out and zhushed it up a bit and absolutely adore the results. There are times when you whip up a quick dinner that tastes just that – thrown together and as though you just threw everything from your fridge into a pot. There's nothing at all wrong with that – we've done it so many times, we're pros at it – but there's a sense of satisfaction and gratification about a meal that tastes as though a lot of time and effort went into it. That's the beauty of this tomato sauce.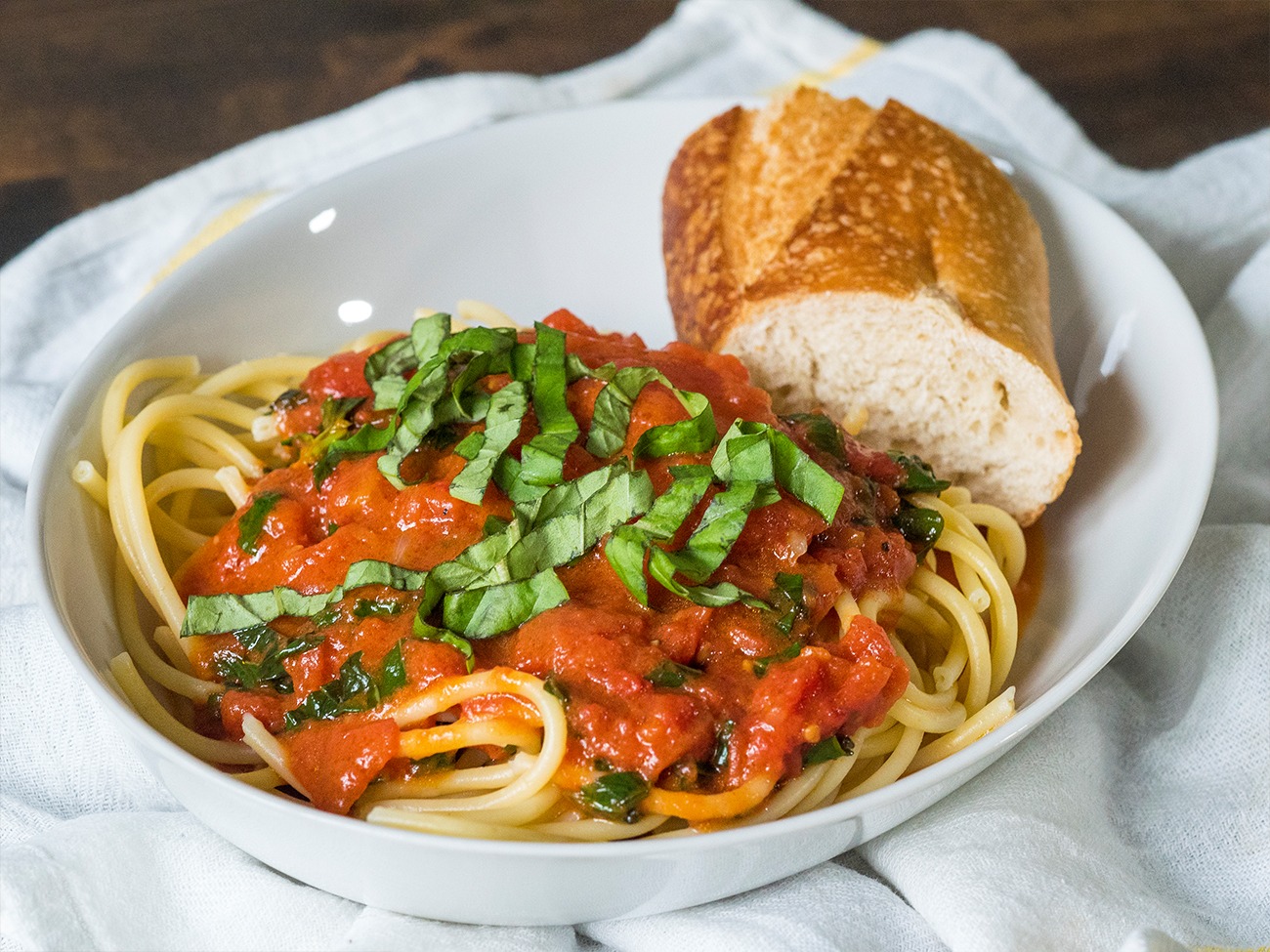 As we mentioned previously, the backbone of this sauce is one can of whole, peeled tomatoes, one halved onion and almost one stick of butter. We also added a hearty amount of basil to bring more freshness and flavor into the mix, but you can decide whether or not you want to add that, or how much you want to add.
To Find Out All The Yummy Ingredients And The Step By Step Directions To Follow for this Delicious recipes, Go to the next page.