This Crockpot Orange Chicken is better than take out! It tastes better, is so much healthier, and is ridiculously easy to make. Orange chicken for the win!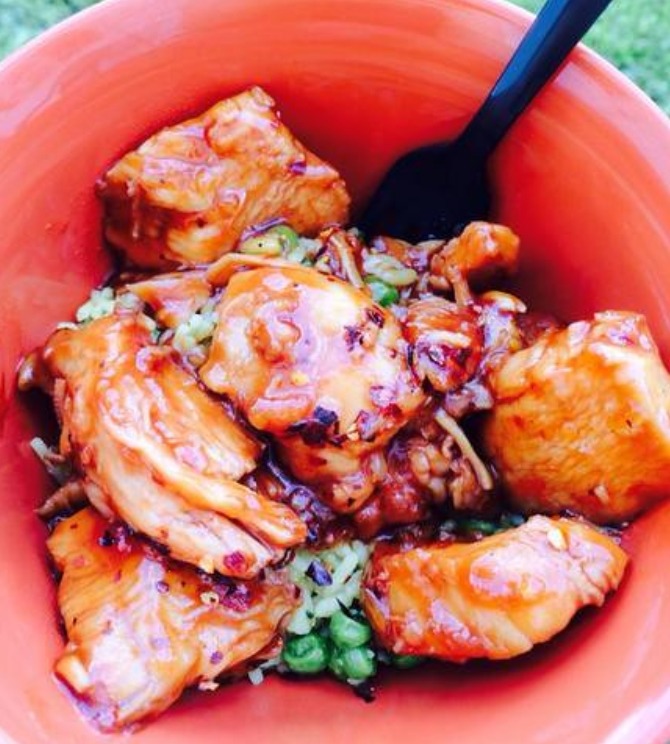 Despite its unnaturally bright=orange hue, orange chicken is a takeout dinner favorite. But you won't find any takeout with the fresh citrusy flavor you can produce at home using finely grated orange zest and fresh-squeezed juice. Honey reveals the floral flavor of the orange and provides a sticky texture to the finished sauce, and a bit of fresh garlic and red pepper flakes add a hint of heat.
Ingredients
4-5 Boneless Chicken Breasts – Thawed
3/4 cup Orange Marmalade (or Apricot Preserves)
3/4 cup of BBQ sauce
2 tbsp. Soy Sauce
Sesame Seeds and Orange Zest for garnish (optional)
To Find Out All The Yummy Ingredients And The Step By Step Directions To Follow for this Delicious recipes, Go to the next page.