TOP Reviews:
These roasted potatoes are simply amazing; crispy on the outside and melting on the inside, this quick and easy side dish will not disappoint you!
These are really quite good! But I did find that the cook time was off for me. They took about 10 minutes longer than the listed cook time (and I even cut them into only 3/4″ slices). Not sure if that's an issue with my oven or not. I also added a sprinkling of fresh parsley just before serving. Thanks for the recipe!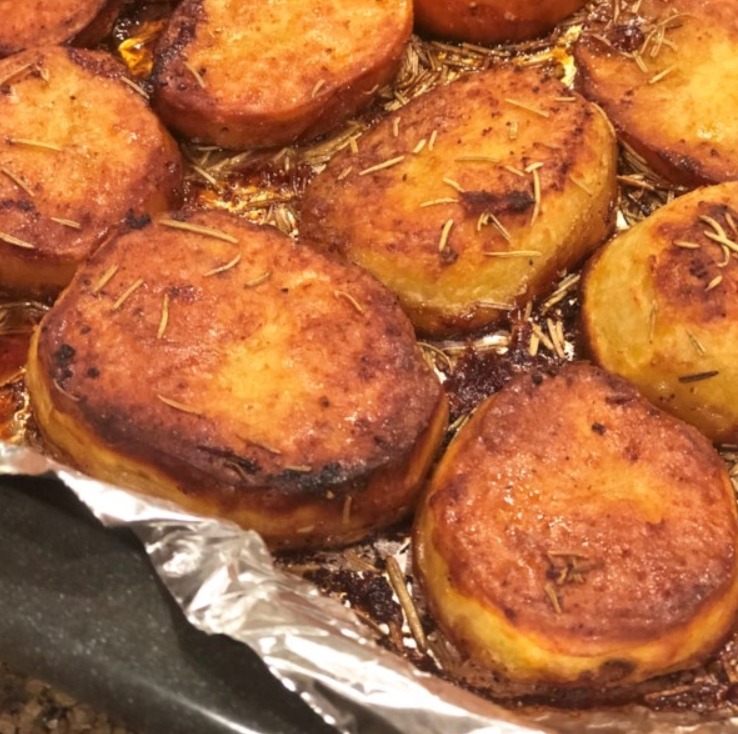 I used baby Yukon Gold potatoes and cut them in thirds. I cooked them on 500* but I did 10 minute intervals. They were looking amazing and I was excited to eat them until the last part where I added the broth. Maybe I added too much for the potatoes that had but they didn't come out crispy. They tasted really, really good but they were not crispy.
INGREDIENTS
3 pounds yukon gold potatoes, or small potatoes, peeled and cut into thick slices
6 tablespoons unsalted butter
To Find Out All The Yummy Ingredients And The Step By Step Directions To Follow for this Delicious recipes, Go to the next page.