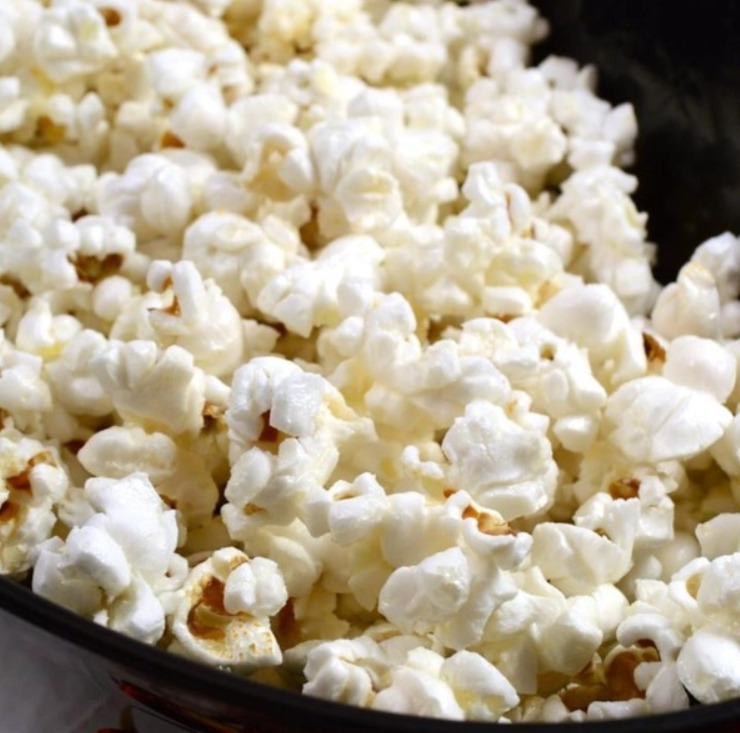 With all of the artificial ingredients and disregard of our health in the store-bought microwave popcorn, I've been making homemade popcorn every weekend the old-fashioned way. I like to use peanut oil due to its high smoke point, but if you have allergies, then substitute vegetable oil.
This is okay, but using coconut oil is way better tasting! That's exactly how movie theaters used to make it. You can find coconut oil in the Asian section of the grocery store, and sometimes in health food stores. It's white and firm at room temp, but it melts very easily and the second you smell it you'll be time-warped back to your childhood, and your friends will pledge their loyalty forever. The brand of popping corn you use is key too – definitely go with the higher quality brand in a jar. (you know, from the guy with the funny name)

Via Flickr
Ingredients
3 tablespoons peanut oil
2 tablespoons butter
To Find Out All The Yummy Ingredients And The Step By Step Directions To Follow for this Delicious recipes,Go to the next page.