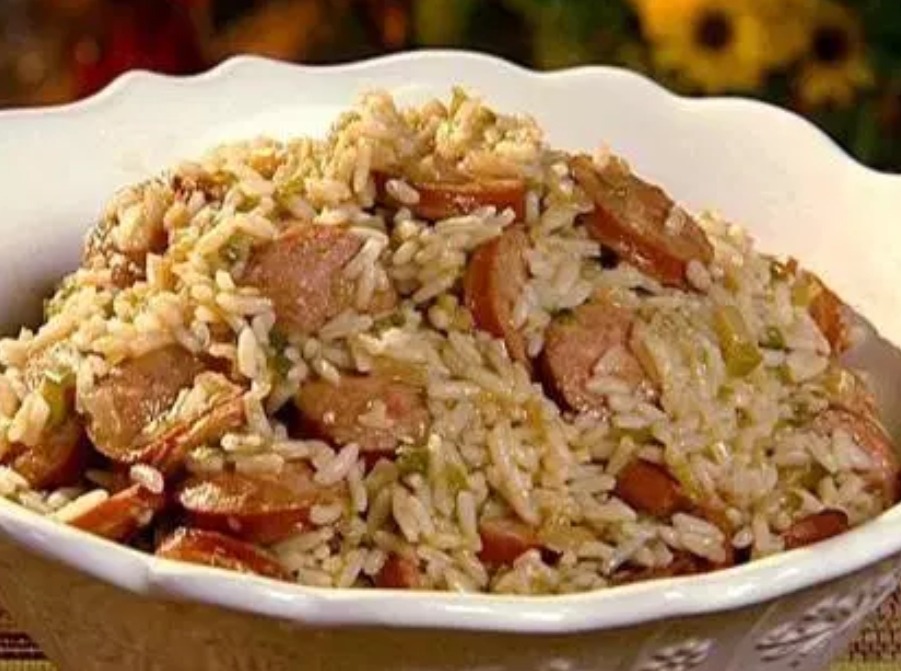 TOP Reviews:
omg !! this is awsome . no doubt a winner . instead of gizzards and liver , i used 1 pound fresh pork sausage .any favorite sausage will be fine . deserves 10 stars ..thumbs up on this one .thanks alot !! popeyes dirty rice has nothing on this one .
WOW this is so YUMMY! I changed a thing or 2, due to I didnt have all the ingriedents listed. I used a pound of chicken livers and 2 small vidalia onions sauteed with the chicken livers. I sauteed them in bacon grease too. I added Mrs. dash spicy pepper blend, it has cayenne in it. I also added a decent dash of garlic salt. My husband ate 3 servings of it, "jethro bodine servings"!. My kids even ate it and they hate chicken livers and wont eat rice, but they liked this. I didnt tell them it was livers in it though. Hats off to you Kathleen and your elders, who invented this recipe! It is delicious!!!!!
This is great dirty rice! I couldn't find the gizzards or livers this time so I used turkey meat and also turkey broth. The flavor reminds me of some of my favorite cajun restaurants in Texas.
A-one recipe. I'm a Southern girl and have found that several recipes add beef, beans and corn. Since when does dirty rice have these ingredients?!
This is good ole comfort food for me.
Thx, DD
A+++ recipe, hubby ate two bowls, and even the kids loved it. They never knew that they were eating liver! Definitely a keeper. Thanx for the great recipe!
This is it! This is sholey it! Don't change a thing! Y'all have got remember that down here we know how to make gizzards and livers taste delicious, because that's what we have left after the chicken is eat. Use the freshest ingredients you can get your hands on, and use plenty of cayenne pepper!
I've made this several times. I swithced to only using chicken livers (no gizzards) for pure convenience – and I couldn't tell much difference in the final taste. At first I chopped the livers but that resulted in strong tastes of liver every once in a while. I went to using the blender and that made all the difference in the taste. I got over how the pureed livers looked in the blender. I make a big batch now. It seems to get better and better the second and third day. This is a great recipe.
What Ya'll Need:
1 lb. ground meat
3 cups uncooked long grain white rice(used uncle ben's)
To Find Out All The Yummy Ingredients And The Step By Step Directions To Follow for this Delicious recipes,Go to the next page.